The Discovery Bar at Sheraton Heathrow
Visit The Discovery Bar
Welcome to The Discovery Bar, located inside the Sheraton Skyline Heathrow Hotel offering guests comfort and relaxation. Inspired by nearby Heathrow Airport, the bar is decorated with suitcases that were retried from the lost and found department at Heathrow Terminal 1 before its closure in 2015.

The Discovery Bar is the ideal place to enjoy a delicious cocktail or two without having to venture into the capital.
Opening Times
Open daily from 5:00pm to 1:00am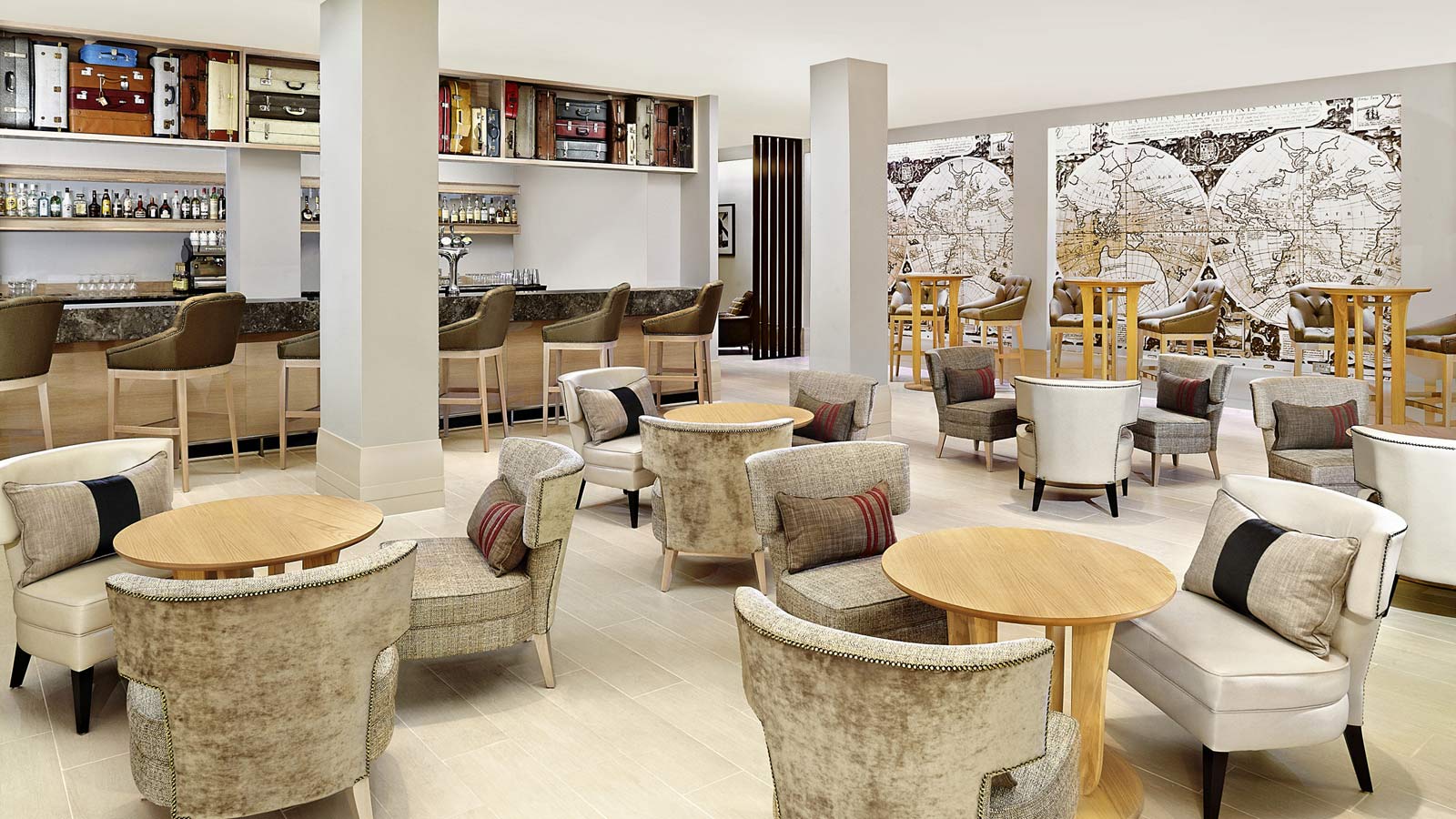 The Paired Menu
Discover our Paired menu exclusive to Sheraton, a unique tasting experience that will leave you wanting more. Paired couples distinctive flavours from across the world to create new and unexpected taste experiences. To find out more about the Paired Menu please click here
Craft Beer
Relax in the comfort of The Discovery Bar with a cocktail or try our Paired menu to experience some unexpected taste sensations. We also offer light bites for when you need a more relaxed environment
Bite to Eat
The Discovery Bar near Heathrow Airport offers guests not only a relaxing and welcoming environment to enjoy a drink, but visitors can also enjoy small plates from our Paired Menu. Specially selected dishes that are married with Select Wines and Craft beers also from the Paired Menu.