Heathrow accommodation with Sheraton signature comfort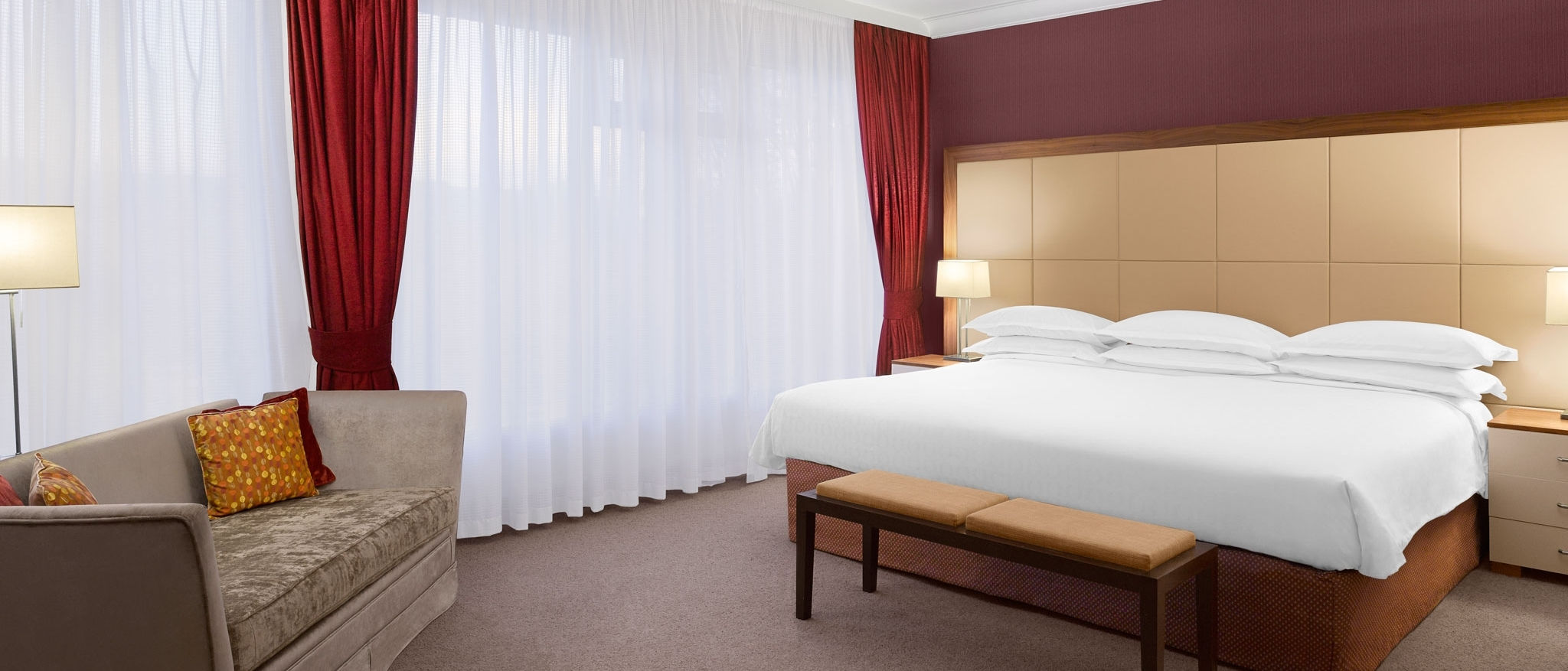 Sheraton Heathrow Hotel offers 426 fully-refurbished rooms with the options of Classic Double or Twin, and Club. All rooms feature the acclaimed Sheraton Signature Sleep Experience so that you can sleep at ease. Wired and Wi-Fi High Speed Internet Access allow you to stay connected (available for GBP 15 per day) and you can enjoy a wide range of standard amenities, including TVs with cable channels and coffee & tea making facilities.
Take a peak at our choice of room types and allow yourself to experience what makes us the ideal choice for Heathrow accommodation.
Classic Rooms
Our Classic Rooms feature all Sheraton standards of comfort, including the Sheraton Signature Sleep Experience.
Club Rooms
Upgrade to the highest level of comfort with our Club Rooms. All located on the third floor, Sheraton Club Rooms offer you complementary Wi-fi / Wired High Speed Internet Access as well as access to our Club Lounge and exclusive amenities.
Home > Heathrow Accommodation: Guest Rooms Overview